software that meets your exact needs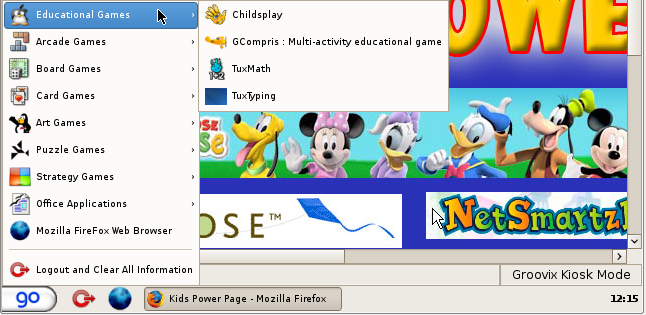 All public environments are not identical. When you sign up with Groovix, we take the time to learn about your needs to determine the best public access computing solution for you. We'll determine the level of customization you need and price it accordingly. We can even be your "On-Call Consultant" for any changes down the road.
Every site has different wants and needs and only Groovix open source software can accomodate them all. From the installed applications to look and feel, we give you complete control. We can work with you to change wording, graphics, settings, and even application behaviour.
With premium customization we can tailor your version for:
your organization's authentication scheme and applications
your organization's look and feel with a complete rebranding
environments for young children education and gaming
K12 education with mathematical, scientific, and image editing applications
custom installation options
anything you can imagine, just call us to find out how flexible our software is!